Developing a Creative Concept for Branding Projects
Learn how to generate brand value through a solid concept and a striking visual identity

An effective branding project must focus on both the design as well as the initial investigation to the ideation and conceptualization in Developing a Creative Concept.
Alejandro Flores—founder and creative director of the design studio Human—focuses on creating memorable brand identities that go beyond the simple idea of creating a "pretty logo", but rather a strategic solution to the challenges a brand faces.

In Developing a Creative Concept, you'll learn how to conceptualize and plan your branding projects to give them more objective and functional values, using Human's methodology.
About Developing a Creative Concept
Start by getting to know Alejandro, his career and most significant projects. Discover some of his direct and indirect sources of inspiration in design.

Whether it's a personal branding project, or one for the food industry, personal care, packaging, or other, you'll start by working on the conceptualization to create your branding strategy, generating value to the client's brand and relatability to its users and potential audience.

First, start by collecting information using your client's brief, looking for references that may help develop your project. Review some of Alejandro's personal references to inspire you with your project.

Then, define the key words you need to start building your concepts to develop your brand.

See which concepts best fit your project's end-goal, working on graphic elements such as the logo, color palette, use of images, typographies, and applications to establish your concept and graphic outcome for the project.

Finalize the course "Developing a Creative Concept" by giving the final touches to your project and create the mock-ups of your designs to present to your client.
What is this course's project?

Develop a mediterranean restaurant's visual branding concept alongside Alejandro, using conceptualization as the focal point of the project.
Projects by course students

Who is it for?

Developing a Creative Concept is for designers and creatives that want to put conceptualization and strategy at the forefront of their branding design and strategy.

What you need

To take this course, it's important to know how to use Adobe Illustrator and Photoshop, as well as a passion for creativity and design. As for materials, you'll need a computer with both software.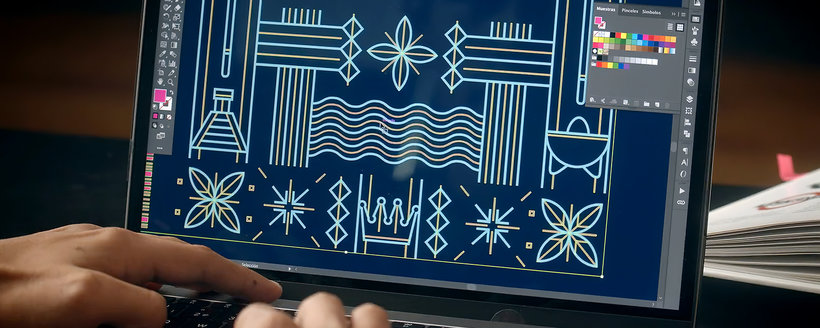 Proof - Developing a Creative Concept